Join Bon Jovi aboard the Norwegian Jade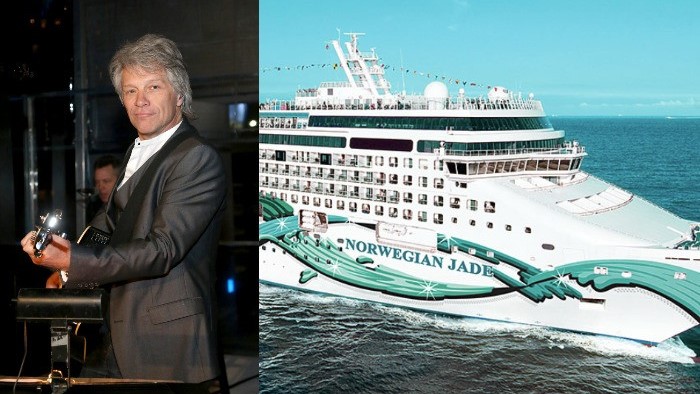 Hop aboard to join the rock star on his "Runaway to Paradise" cruise on Norwegian Cruise Line's Norwegian Jade ship, which sets sail April 12-16 from Miami.
It'll head to the Bahamas, with Bon Jovi doing a question-and-answer acoustic set, passing out autographs and, of course, a full-on show. With Bon Jovi as the headliner, performances include Collective Soul, Slippery When Wet, Tonic, Beth Thornton and others.
No need to live on a prayer, here: Customers have access to any of the ship's pools and hot tubs, plus a casino and sports court.
The ship will feature a pop-up version of Bon Jovi's donation-based restaurant, The Soul Kitchen, with plenty of opportunities to enjoy some Hampton Water rosé -- a highly-praised wine Bon Jovi helped produce with his son, 24-year-old Jesse Bongiovi, who will join guests on the ship.
Prices for two people start at $1,271 per person, and tickets are going fast.
Source: WTSP 10 News