Jamaica Hopes to Bolster Gastronomy Tourism with Major Event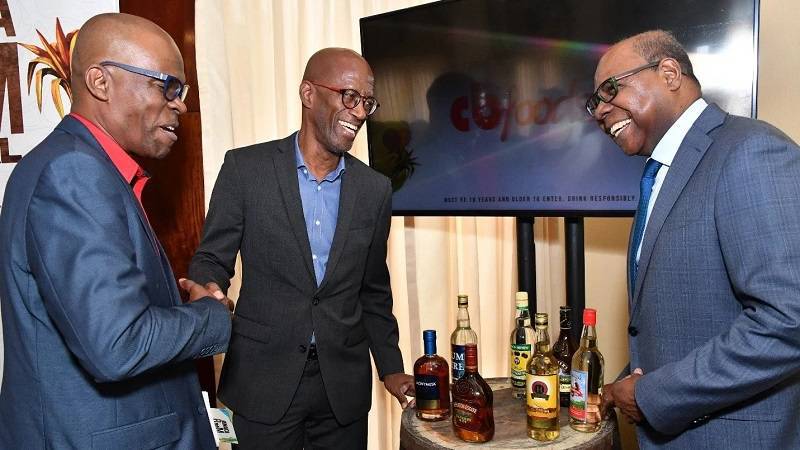 Jamaica's Tourism Minister, Hon. Edmund Bartlett says the Jamaica Rum Festival will broaden the country's market by adding value to the Gastronomy Tourism product offerings.
The Festival, which will take place at place at Hope Gardens on March 9 and 10, is being presented by J. Wray & Nephew Limited's Appleton Estate Jamaica Rum brand in partnership with the Jamaica Tourist Board (JTB) and the Tourism Enhancement Fund (TEF).
It aims to promote brand Jamaica, boost tourism in Kingston and showcase Jamaica's cultural excellence in rum, food and music.
Tourism Minister, Hon. Edmund Bartlett (right) shares a light moment with the CEO of the National rums of Jamaica Ltd Winston Harrison, (left) and J Wray and Nephew's Chairman