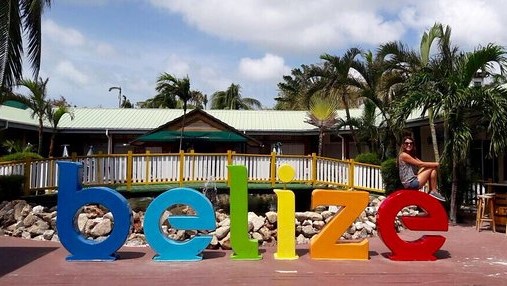 Belize Posts Double-Digit Uptick in Tourist Arrivals
For decades, Belize has remained a mostly quaint, laidback destination viewed by many travelers as an alluring alternative to some of the Caribbean's more upscale and fully developed tourist stops.
For those who prefer flip-flops as their go-to footwear, and the opportunity participate serious diving (a la the Great Blue Hole and the Belize Barrier Reef), low-key Belize has been the go-to destination for decades.
And while the charm that keeps the tourists coming is not changing, what is changing is the numbers of tourists who have discovered Belize and who are spending time there.
For the past three consecutive years, Belize has registered double-digit increases in its tourism arrivals. In 2016, the tiny nation had 34,268 overnight visitors, which was a 17 percent increase over the prior year. In 2017, the growth continued, with 37,690 visitors and to date in 2018, there have been 43,389 visitors.
Those who know the country best predict that this strong momentum is going to continue for years to come. To begin with, the destination is home to endless adventure, including several preserved Mayan Temples, tranquil Caribbean beaches, and the second largest barrier reef in the world.
Hotel developments are just one piece of the Belize success story. Airlift to the country has also significantly expanded in recent years.
There are now nonstop flights to Belize from Atlanta, Calgary, Charlotte, Chicago, Dallas, Denver, Houston, Los Angeles, Miami, Toronto, and Mexico City. In fact, over the past three years, the number of flights to the country has doubled.
United, American, and Delta have been flying to Belize for decades. In 2015, Southwest opened its first routes to the country, ushering in low fares and serious competition on price. New carriers in the past three years include WestJet, Avianca, and Air Canada.
Source: Travel Pulse