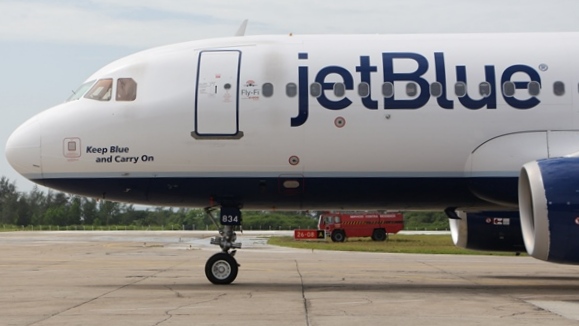 JetBlue Announces New Promotions
JetBlue Airways announced it has promoted Doug McGraw to be the company's new vice president, corporate communications, and Elizabeth Windram to be its new vice president, marketing.
McGraw will oversee the company's communications strategy, including internal communications, media relations, reputation management, social media and financial communications.
He will report to Robin Hayes, JetBlue's president and CEO. McGraw previously served as JetBlue's director, corporate communications for the past three years leading external communications, reputation management, and operational crewmember communications. Prior to JetBlue, he was senior vice president and partner in the New York office of Fleishman Hillard. McGraw is a graduate of Saint Louis University.
Windram will lead JetBlue's brand strategy, including advertising, content and social media, digital marketing, regional marketing, loyalty and product development, and report to Marty St. George, JetBlue's executive vice president, commercial.
She has served as JetBlue's director, brand and advertising for the past two years. Previously she spent seven years at E&J Gallo Winery where she led brands including Barefoot Wine & Bubbly. She is a graduate of Duke University and received her MBA from the Wharton School at the University of Pennsylvania.
Source: Travel Pulse