Excelencias Group Presents Success Story at event in Queretaro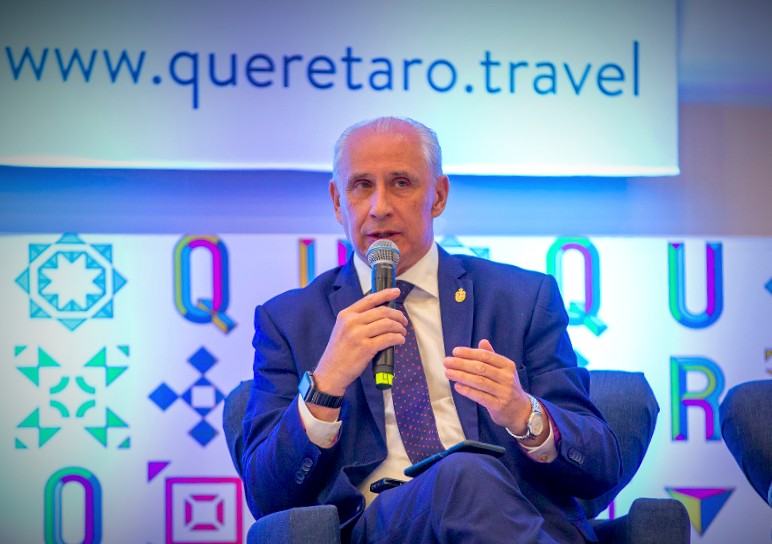 Caribbean News Digital Editorial Staff
Santiago de Querétaro in Mexico hosted through April 27 the Monthly Meeting of the Tourism and Society Think Tank, an event that brought together important personalities from the world of tourism and local authorities in days in which proposals and innovative concepts in the field of tourism are highlighted.
Six speakers took part in the event, with a special mention for José Carlos de Santiago, president of the Excelencias Group, who talked about his company's formula for success, which will be celebrating its first quarter-century next July.
The Excelencias Group was founded in 1997 as a registered Spanish company whose corporate purpose is based on communication and dissemination. It was born with the goal of being a publishing company focused on Ibero-America and the Caribbean, lending itself to disseminating local culture, tourism and gastronomy.
Its extensive catalog includes 35 media outlets, including print and digital publications, and a very broad reach and dissemination possibilities since its information is disseminated in five languages (Spanish, English, Portuguese, Russian and German).
It also has a mobile application that allows users to download, share, listen and interact with its different publications.
"All our editions are available on the EXCELENCIAS application, an accessible, interactive and dynamic app that allows you to read, download, share, listen and interact with our publications. In addition, all the Group's editions are available on the global digital kiosk PressReader, a platform of enormous international prestige," explained Mr. José Carlos de Santiago during his presentation.
Speaking at the Forum, he talked about the importance of the media, especially magazines and digital newspapers, particularly the Excelencias Group, which believed exclusively in Ibero-America and the Caribbean as a source of wealth that directly needed tourists to enhance the well-being of all its citizens.
The Excelencias Group, he recalled, was born 25 years ago and since then it has printed more than 50 million copies. But we didn't stop there. Those magazines had only one content: culture, technology, tourism, sun and beach, gastronomy and art, with a different vision of getting to know a country and visiting it. It was also very important for the countries of Ibero-America to get to know each other.
25 years ago, the countries of Ibero-America were islands that did not communicate with each other for tourism and, what is more, air communications were frankly difficult and very expensive. Therefore, having a document in your hand that allowed you to get to know the culture of your neighbors was very important. We emerged in this way in 1997. But we were aware that no matter how many copies we made, we could never reach all the people who needed to come to these countries. So, in 1997 we went digital, as they say today is so modern and important. That meant having a wider worldwide dissemination, he stressed.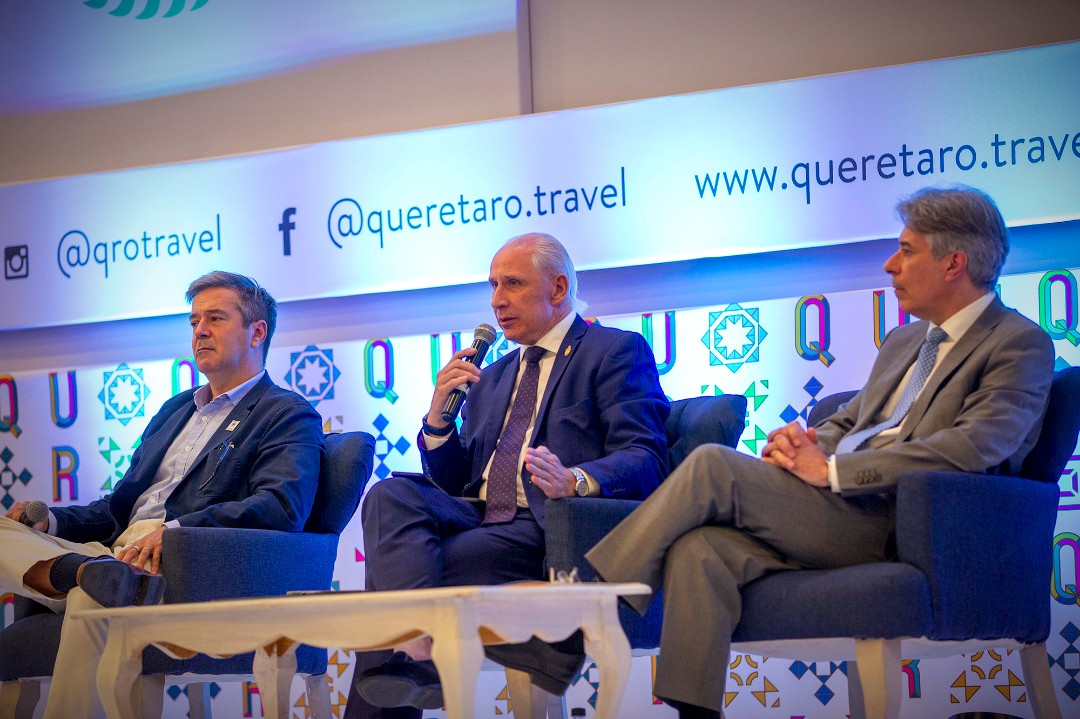 He assured that today, after more than 50 million copies in print and more than 300 million readers, we have managed to transmit the goodness of these countries not only in the region, but also in the nations that needed to know what was here in order to visit. Gastronomy was unimportant and it is one of the most important elements that we have always been clear about in Spain. That is why it was essential to tell them about the goodness of local food, he added.
We then went on to communicate to professionals how to live and travel in Ibero-America, and we did so through a newspaper called Caribbean News Digital, which has 400,000 daily subscribers in Spanish, 180,000 in English, and so on up to the five languages that are currently the largest broadcasters, in addition to German, Russian and Portuguese, said José Carlos de Santiago.
It is not only the digital world that will open doors for us, he further reflected. "Magazines evaluate what today's market is like and how we have to reconvert. The pandemic has helped us to learn that paper could not be distributed, but we did not have to learn that because we had digital kiosks, mainly in Canada, which have allowed us to be in 80 airlines. It has allowed us to have 37 thousand subscribers in one month, and before we had them in one year and with a lot of luck we kept them. That means that when we did a 200-page magazine we had 10 or 12 reports. Today we have more because QR codes allow us to redirect to our virtual kiosks and show the beauties of their countries and all their cultures".
He also referred to the importance of the "silver world", and in this regard he said that "we are a large part of those who are here, it is a large world that we have to fight for that does not understand the digital world as well as all the young people. We have to reach them by providing them with that option. The magazines are going to do it".
In that sense, he added that "in any Excelencias app you'll be able to have magazines read by the app itself, which is very important for Silver, but it's also very important for those on the plane. We all have to go digital, but let's not forget the past. Centuries ago the transmission of tourism was the reading of a book, last century it was the reading of a magazine, today it is a 360 media that needs to have destination contents".
He also pondered that "today we would be no one without ASICOTUR, an association for development and cooperation in Ibero-America, without the Ibero-American Academy of Gastronomy and all the academies of Gastronomy that exist in Ibero-America, of which there are 18, and they are the most important countries in Ibero-America that have already believed that gastronomic culture is a basis for communication towards tourism. It is very important to think that gastronomy is a fundamental source of differentiation".
He mentioned the Order of the Camino de Santiago. This city is called Santiago de Querétaro, and the Order helps to create new routes. "The road routes that tourists can see will allow them to have another experience. It is a creation that is going to give us: first to know different destinations, to develop all the businesses along the way, even small ones," he explained.
He exemplified that in Spain the Camino de Santiago has experience in the creation of routes for more than 50 years. In one of them, travelers cover kilometers, "whether walking, or by bicycle, or on horseback, here it can be done in the same way".
"ASICOTUR is basic, the Order of the Road to Santiago de Compostela is basic, but so is the interest you can put in creating new destinations. From the End of the World you can get to Santiago de Compostela through all the cities of Argentina. Why can't you do it here? From Santiago de Querétaro you can go directly to Mexico City and from Mexico City to Santiago de Compostela. That's called the Initiatory Road, a proposal that the Excelencias Group, Excelencias Magazines, Caribbean News Digital and this app you have can lead you to have a different vision," the president of the Excelencias Group said.