Introducing aha!, America's Air-Hotel-Adventure Leisure Brand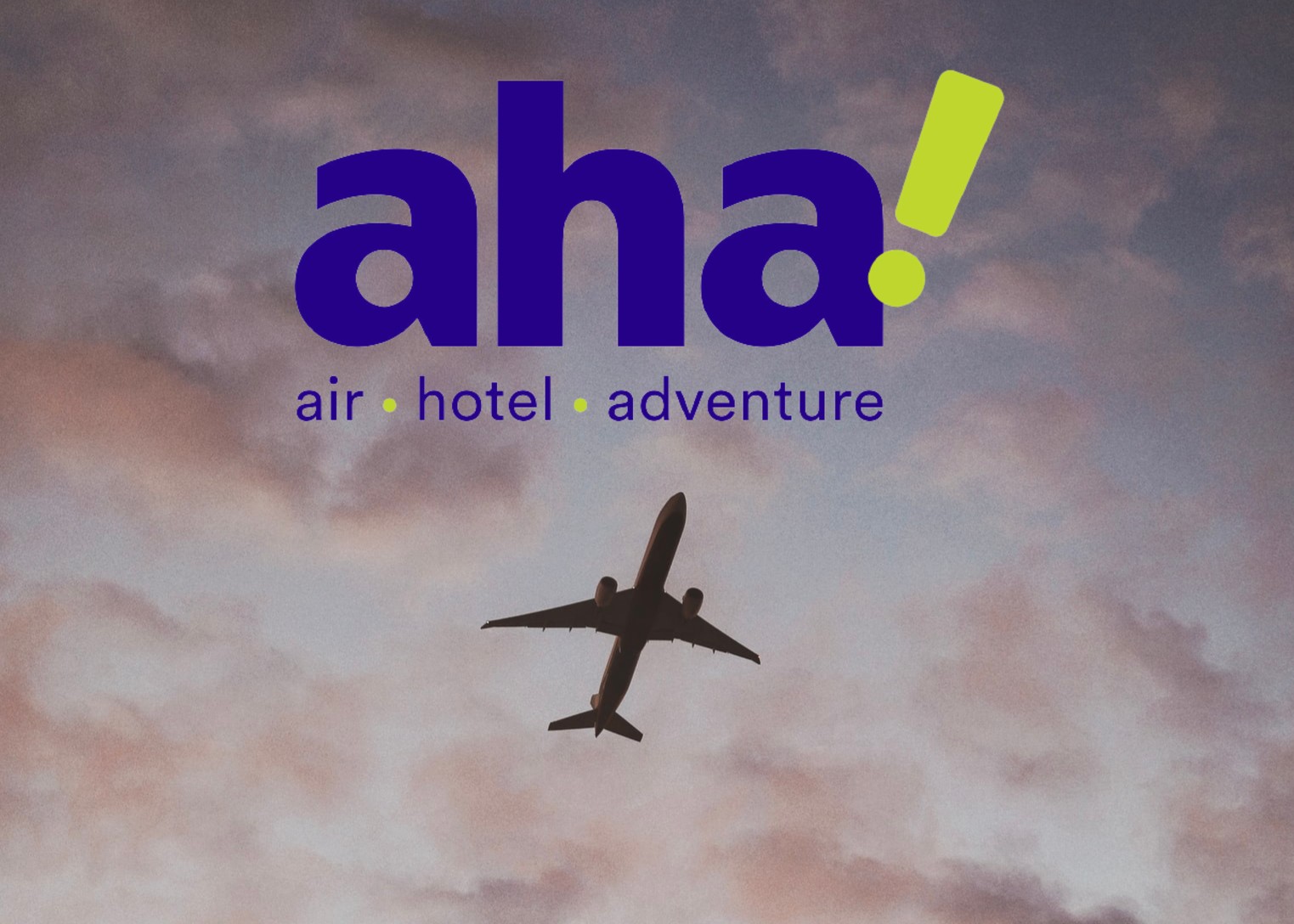 ExpressJet Airlines announced its reboot with the launch of aha!, its "air-hotel-adventure" leisure brand. 
Combining value-priced fares and nonstop flights, aha! will begin flying from its home base at Reno-Tahoe International Airport on October 24, 2021 to eight cities across the western United States.
aha! has chosen cities that do not currently have nonstop service to Reno-Tahoe, giving travelers access to convenient one-to-two hour nonstop flights to a world-renowned destination offering casino resorts, unique dining and outdoor adventure. 
The nonstop flight eliminates the need for time consuming connections at crowded hubs or long drives giving travelers more time for adventure and less time traveling making short, spontaneous vacations possible.
aha! will serve each community three times a week with 50-seat Embraer ERJ145 regional jets. In the coming months, aha! plans to reach more than 20 destinations, from Reno-Tahoe, in the western United States.
aha! is the "air-hotel-adventure" leisure brand of ExpressJet Airlines, designed for travelers to enjoy Reno-Tahoe's regional bounty—including exciting casino resorts and live entertainment, a diverse art and dining scene, and the world-class ski-golf-outdoor activities around Lake Tahoe, North America's largest alpine lake. 
Thrill seekers can also take in exciting shows and annual events including Burning Man, Hot August Nights, Reno Rodeo, Lake Tahoe Shakespeare Festival, Barracuda Championship PGA TOUR event, National Championship Air Races, Great Reno Balloon Races, Lake Tahoe Snowfest, and more.
aha! is powered by ExpressJet Airlines, which has operated reliable air services to hundreds of smaller cities in the United States for 35 years.