Archipelago Group: Cuba as the Gateway for its Caribbean Expansion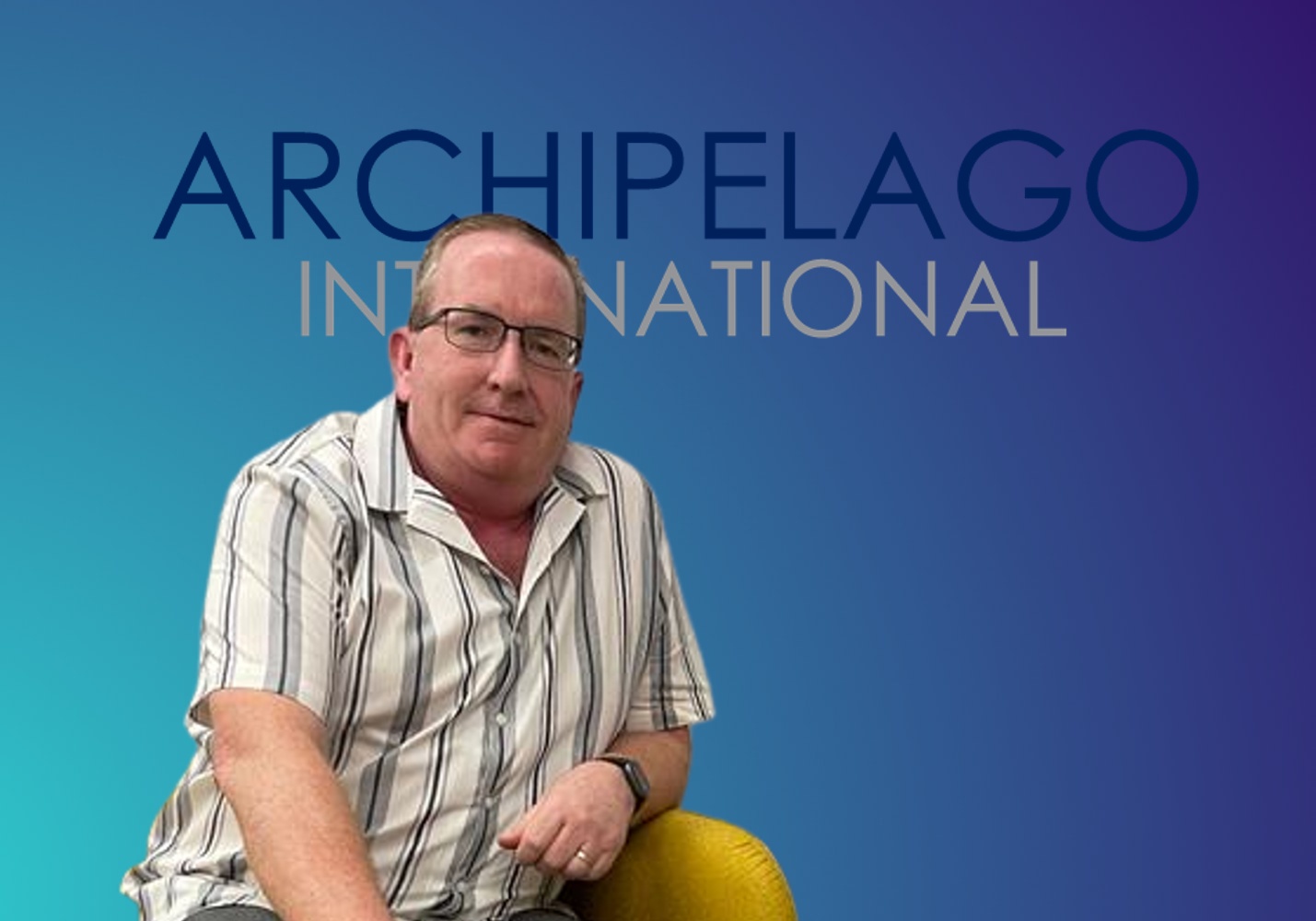 Exclusive interview with Gerard Byrne, managing director Archipelago International
By José Carlos de Santiago
Gerard Byrne is Managing Director of Archipelago International, Indonesia's leading hotel management company and the largest privately-owned and independent hotel chain in Southeast Asia. 
Mr. Byrne has spent the last eight years at the helm of Archipelago's leadership team and is credited for developing its international strategy together with the growth of its portfolio of ten hotel brands in new international markets. 
He is a senior industry leader with an entrepreneurial CV and extensive track record of international strategic management across the corporate banking, real estate and hospitality industries.
Mr. Byrne received his MBA from the University College of Estate Management, Reading, UK and is a Fellow of the Chartered Management Institute in the UK.
The company, through its Aston brand, has put its resources on Cuba and has developed a number of projects in Havana, Varadero, Holguin and the Cuban Keys. The latest opening - the Grand Aston La Habana Hotel- came to pass on March 17 and served as the venue for this exclusive interview conducted by José Carlos de Santiago, President of the Excelencias Group.
Gerard Byrne is in Cuba after attending the recently concluded International Tourism Fair (FITCuba 2022), held in Cuba's Varadero. 
When was your first visit to Cuba?
In March 2016.
What is the Archipelago Group?
Archipelago is the largest privately-owned hotel management group in Southeast Asia and we are celebrating our 25th Anniversary in 2022. It is owned by Mr. Charles Brookfield, who is our Chairman and Mr. John Flood, who is our President & CEO. 
How many hotels do you run in the Caribbean and the Americas?
Six hotel projects, two of which are open. The Grand Aston La Habana and Grand Aston Cayo Las Brujas Beach Resort & Spa. The other four projects are either under construction or renovation and will open over the coming year.
What about the rest of the region?
We have major plans to expand in other markets in the region, in the Caribbean and Latin America. Our intention first was to expand here with the projects we agreed on and to prove ourselves, performance wise. Now that we have begun to do this, we can expand with confidence into other markets in the region, showcasing our beautiful hotels in Cuba as examples of our regional capabilities. 
How many guestrooms do those projects add up to?
We have 3,560 rooms across the six hotels in Cuba. Globally we have 250 hotels (40,000+ rooms) operating and under development.
What's your focus in terms of MICE and business travel in Cuba?
Well, obviously most of our MICE business will be focused in our two Havana hotels. Grand Aston La Habana has fantastic meeting facilities, with three meeting rooms of different capacities, all equipped with the latest equipment needed for hosting MICE business. Aston Panorama, which is currently undergoing an extensive renovation program, will have similar MICE capabilities and we will develop business there building on the hotel's well-known name in the region. The other projects are resorts in Varadero (Grand Aston Varadero Beach Resort), in the Keys (Grand Aston Cayo Las Brujas and Grand Aston Cayo Paredón) and in Holguin (Aston Costa Verde Beach Resort). So, Havana will be the base in terms of MICE with Varadero, the Keys and Holguin focusing on beach vacation business but also serving as part of a circuit (with the Havana hotels) which we are offering customers and partners.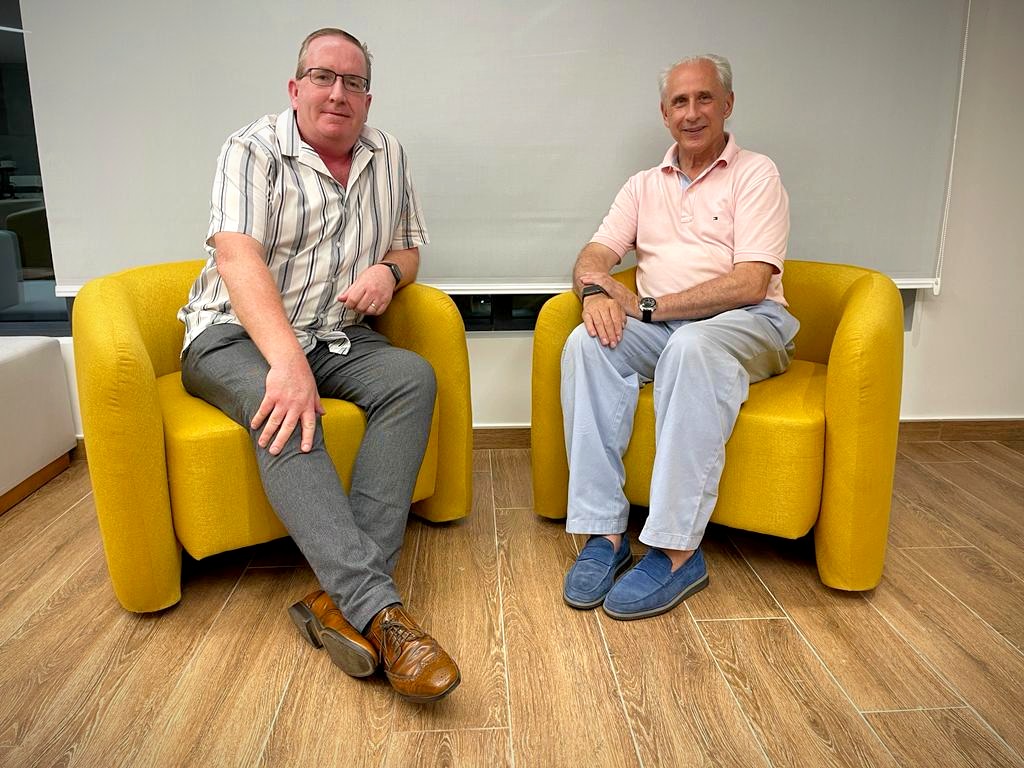 How many hotels do you operate around the world?
Operating, we have 154 and we have another hundred in the pipeline between Southeast Asia, the Middle East (Dubai and Saudi Arabia) and Cuba. 
What's your target market, the one you zero in on when it comes to Cuba?
Well, I think what differentiates ourselves from other operators in the region is that we want to focus on bringing in new business and new source markets from Asia together with new charter business from Latin America and Europe. Essentially, we are utilising existing partner relationships and bringing them to this part of the world. That's the big focus for us. Obviously, we can't ignore the key markets of Canada, Mexico and so on, but we see new Asian business and the special requirements of those markets as being the differentiation between ourselves and other operators in the region. As an example, I'm happy to share with you today that we're going to be bringing a historic charter into Cuba from South Korea, and this business will fly direct from Korea to Havana. Obviously, it's a long-haul flight with large aircraft and regular cycles every nine days. This opportunity originated after our business partners came to the 'Destinos' event organised by Grupo de Gaviota last December. They fell in love with Cuba, loved everything about it and saw the potential to offer something unique to their clients in Korea. Since then, we've worked with our partners to make this happen and hope to begin operations very soon.
In the case of Europe, what are the countries you are bringing guests from to your hotels?
That's interesting because the top five markets there have been our major focus of attention over the last number of years. The typical markets of Italy, Germany, France, but the main focus has not been on Ireland and the UK. Stephen Patterson (Director) who joined our company recently will be involved in developing those two markets and I think there's a big opportunity for us to bring in new business there.
Are charter companies and regular airlines interesting markets for you to bring in guests to your hotels, I mean, in a vertical way?
Yes, during the pandemic we conceptualised, worked on and began a number of verticals which are now beginning to take off and these will feed into further avenues of business such as charter and regular airline business going forward. As an example, we established an IT company, Sentinel Technology, which is specifically focused on software development and systems for the hospitality industry. Through this vertical we developed a very successful service offering called Powered by Archipelago (PbA), which really helps independent hotels and hotel groups to digitalise their businesses and compete in the very competitive online space to win business. In addition to improving a hotels online connectivity and distribution, PbA also plugs hotels into our corporate revenue management capabilities. The overall impact is dramatically improved online revenue, more efficient auditing and reporting, which then allows the hotel to focus more on service and guest satisfaction. So, we will partner with many other companies to collaborate on these verticals and continue to innovate in order to grow our business in Cuba and internationally.
Gastronomy is a major element for the hotel sector. How is Archipelago going to deal with that?  What is the vision of Aston as a brand and of Archipelago to play that out in Cuba?
Well, our vision as a group is to be the considered the number one brand and hotel, wherever we operate, particularly from a guest experience perspective. A major element of this is F&B and this is an area where we are being talked about in Cuba. Our Executive Chef in Grand Aston La Habana, Juan Carlos Prats and our F&B team there are setting new standards in Havana. However, across all our hotels we have fantastic Chefs and F&B leaders who every single day serve our guests with great passion and pride. Hopefully at some point in the near future, you can return to Havana and I invite you to an experience, which I'm confident you'll enjoy, at our 'INFUSED' mixology bar, followed by a tasting menu at our fine dining restaurant, 'ORO'. 
Due to the difficulties that we all know, in bringing the right product and quality products, are you going to be importing through some companies already established on the island or rely simply on the availability of local products? 
We recently established our branch office and our grant credentials have just come through, so that will allow us to import some products into the country that we definitely know are required. There are major difficulties in the supply chain, as in other parts of the world, but it is particularly difficult here at the moment. Our F&B is going to be a fusion of classic and contemporary and will come together with products that we can bring in and the products that we can source locally. 
As far as cocktails and drinks are concerned, you won't be having many issues. Now, in terms of food, have you been authorized to have an importing company to bring in food to the island nation? 
We've been using the already established and authorized companies to source our food produce. So, you know, we opened here on March 17, that was the first day, so we're very much aware of the supply issues. However, we've been able to fill the gap, the difference between what we need and what we can get, by innovating with locally available food. And it's been hard, very hard but we will address those issues as we go along. If we need to get a permit for specific items, specific things that require our departments to get them, we'll work with our partners to get them here. 
We were just granted permission to open a corporate office in Havana and as a branch office it allows us to import for the internal use, however not yet for its commercialization. So, as far as internal use is concerned, we will be able to bring in products from Indonesia, from Asia, which are products that we won't be able to get specifically from those importing companies that are established on the island nation. The difficulty, obviously, is in transportation and supply chain. But those are problems that we will overcome. 
We have been trying to introduce Asian flavors in all our hotels and do it with our resources. So, we have gone all the way with the conceptualization offer and with international varieties, by having these Asian flavors always in our buffets and in the specialty restaurants. For example, here on the 25th floor, there is an amazing product called '92 Havana'. We're going to be serving lunch and dinner with an Asian and Indonesian theme. In addition to that, we'll be holding other events sponsored by the Indonesian embassy, so once a month there'll be this Indonesian experience available as well.