Hundreds Evacuated as Lava River Threatens Homes in La Palma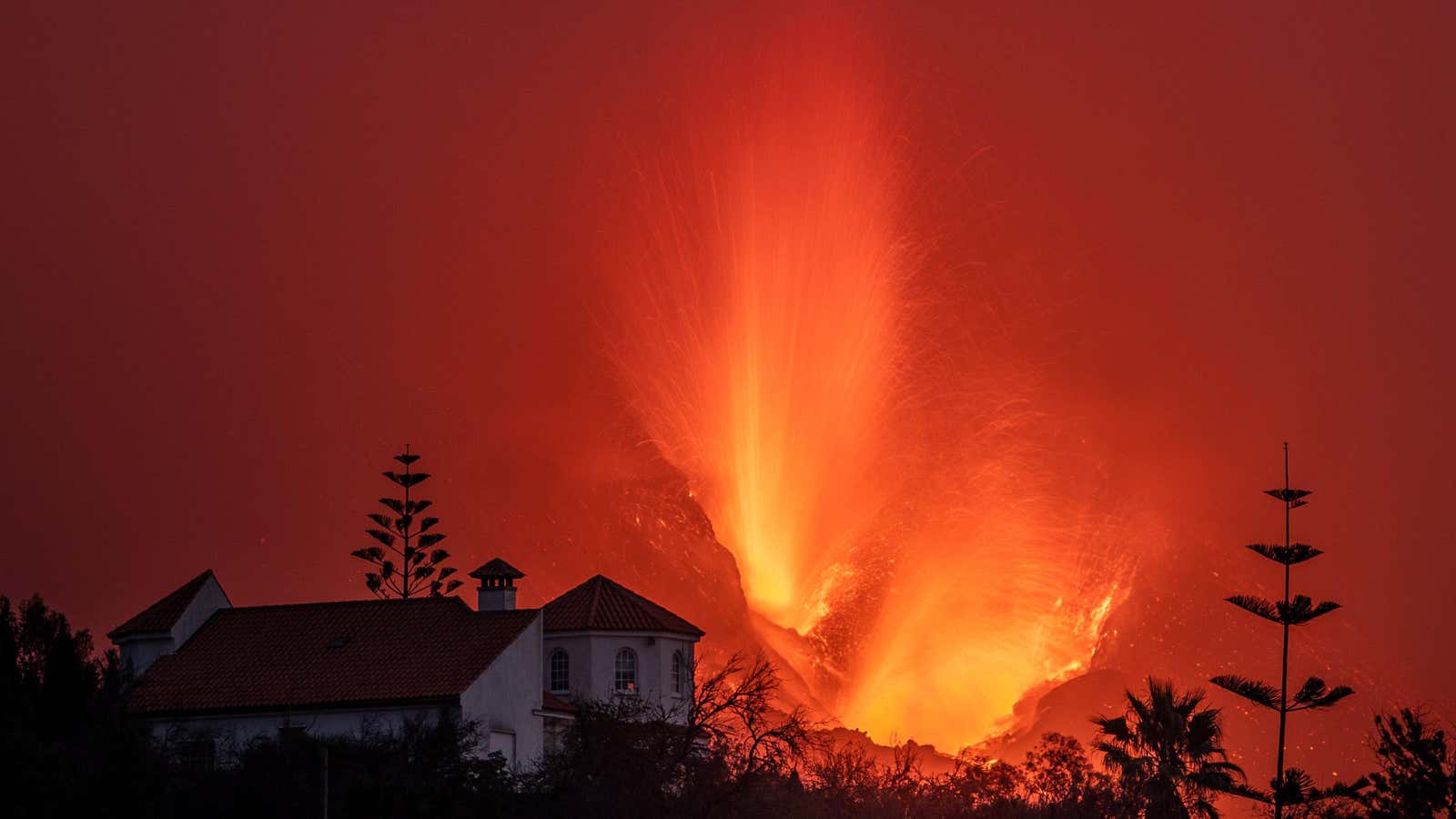 (Reuters) - Over 700 residents were ordered to abandon their homes on Tuesday on the Spanish island of La Palma as red-hot lava advanced towards their neighbourhood.
As the river of molten magma descended from the Cumbre Vieja volcano in the northeast of the Canary Island, authorities ordered between 700 and 800 inhabitants of La Laguna to leave home with their belongings and pets, according to the Canary Islands Volcanic Emergency Plan (Pevolca).
La Palma airport remained open but 11 flights were cancelled on Tuesday and others were delayed, airport operator AENA (AENA.MC) said.
Earlier on Tuesday, officials lifted a lockdown ordered because of a cloud of smoke over two villages caused by the eruption, allowing more than 3,000 residents to go outside.
Lava from the eruption that began on Sept. 19 has laid waste to nearly 600 hectares in total, authorities said.
After the volcano's cone partially collapsed on Saturday, a new river of lava streamed towards the sea, devouring banana and avocado plantations and most of the remaining houses in the town of Todoque.
Torrents of molten rock have destroyed 1,186 buildings in the three weeks since the eruption, the Canary Islands Volcanic Institute said, and forced the evacuation of about 6,700 people.