Caribbean Hotel Investment Conference Encourages Regional Developers to Get Creative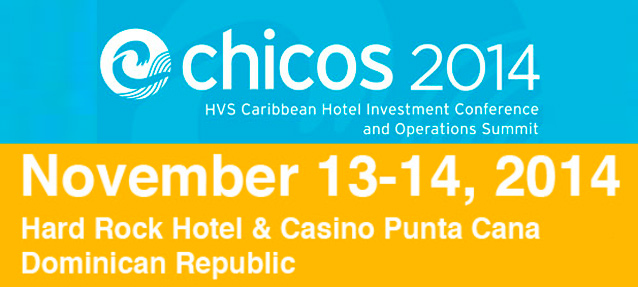 Recently speaking with business and economic reporters in the Dominican Republic, Mr. Parris E. Jordan, Chairman of the Caribbean Hotel Investment Conference and Operations Summit (CHICOS) shared his analyses and observations of the state of hospitality development and investment in the region.

"Hospitality and tourism is the most important sector for our region, generating more than $20 billion a year," Jordan shares, "and while the hotel performance continues to strengthen, the market has not yet returned to pre-recessionary levels in terms of average rate."

"Visitor arrivals to the Caribbean have increased every year since 2010, and Caribbean-wide average daily rate increased every year since 2011, yet financing for ground-up construction is still difficult to attain."

"Caribbean-wide RevPAR (revenue per available room) has also increased every year since 2011, driven mainly by increases in average rate in 2013 and year to date 2014, but banks are being very cautious to return to the market and are much more selective with 'sponsors'."

Jordan continues that because the region is a more mature market, and because of the lack of availability of financing, there is less new supply entering the Caribbean. "Developers need to get more creative."

The fourth edition of the Conference will be held November 13-14, 2014 at the Hard Rock Hotel and Casino in Punta Cana, Dominican Republic. The CHICOS 2014 agenda is now available on line at www.hvschicos.com/agenda and CHICOS organizers are certain this year's participants, speakers and panelists are sure to motivate those interested in development in the region. Several panels are dedicated solely to addressing creative ways to secure and attain financing.

Staged by HVS, the Caribbean Hotel & Tourism Association (CHTA) and the Caribbean Tourism Organization (CTO), CHICOS brings together more than 300 regional and international investors and operators as well as the region's leading decision makers.

CHICOS 2014 will have delegates and speakers from governmental representatives, opinion leaders, developers, bankers and other lenders, tourism officials, investment funds, hotel chain executives, individuals/companies seeking investors for their tourism projects, franchise and operations companies, public and private institutions, consultants, advisors, architects and designers –all to discuss the region's markets and possibilities.