Covid Takes Severe Toll on California's Travel Industry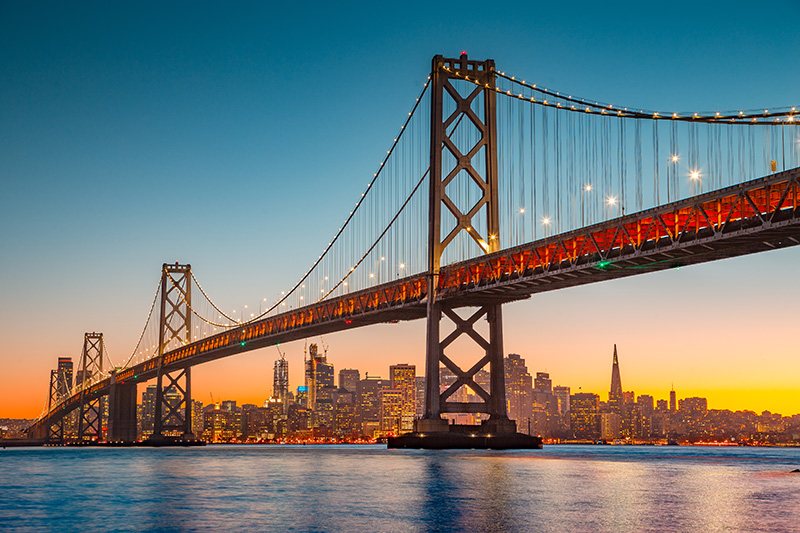 Nearly 40% of California jobs lost during the coronavirus pandemic are in the hospitality and leisure industries, and revenue from travel spending will fall by more than half this year.
Those are among several sobering figures to emerge in recent reports commissioned by the state's tourism bureau, Visit California. The state's tourism economy — typically the most robust in the country — has cratered during the past eight months, the reports show, as international leisure travel has all but evaporated and statewide shelter-in-place mandates largely kept Californians close to home during the summer months.
As a result, 2020 travel revenue is expected to plummet 54% by year's end, from a 10-year high of $145 billion in 2019 to about $66 billion this year. The downturn has also cost the state upward of 613,000 industry jobs — more than half of the 1.2 million tallied in 2019.
Travel spending in the state isn't projected to rebound to pre-pandemic levels until 2024 — and that estimate came before Gov. Gavin Newsom's decision this month to clamp down on counties where the coronavirus is resurging. 
If there's a short-term silver lining, it's that Californians tend to enjoy exploring their own backyard and are expected to forgo bigger trips and travel locally in higher numbers as the pandemic drags on. Residents accounted for more than 70% of in-state tourism spending in 2019.
In the early days of the pandemic, California tourists were opting for national parks, campgrounds and other outdoor destinations. 
One lingering concern about California's proactive and conservative approach to managing the pandemic relative to other states: The convention market, worth about $65 billion a year to the state, shows no signs of returning.
Source: The San Francisco Chronicle