Two Cruise Lines Say "Enough" and Set Departure Dates
By Jorge Coromina Sánchez
It seems that cruise lines have said "enough is enough" and have started planning departure dates and destinations for their ships. As soon as this summer.
The "no-sailing" order issued by the U.S. Centers for Disease Control remains in effect. However, two cruise industry heavyweights -Royal Caribbean and Celebrity Cruises- have already announced a return to operations just a few months from now.
Beginning in June, travelers will be able to cruise The Bahamas and Mexico with Royal Caribbean International. The cruise line has announced a series of 7-night itineraries aboard the Adventure of the Seas, which will sail in June from the new homeport in Nassau. 
Cruisers will have the opportunity to island hop for missed adventures, including the first-ever series of consecutive two-day Perfect Day itineraries on CocoCay, Royal Caribbean's private island in The Bahamas, and explore Grand Bahama Island, The Bahamas and Cozumel, Mexico. Bookings for these cruises begin March 24 and the first voyage will be June 12.
Celebrity Cruises, meanwhile, will resume operations even earlier, on June 5, with a 7-night cruise to St. Maarten aboard the newly refurbished Celebrity Millennium.
The ship will sail with a vaccinated crew and will be available to vaccinated adult passengers and children under the age of 18 who present a negative PCR test result 72 hours prior to the ship's departure. Sales will begin on March 25.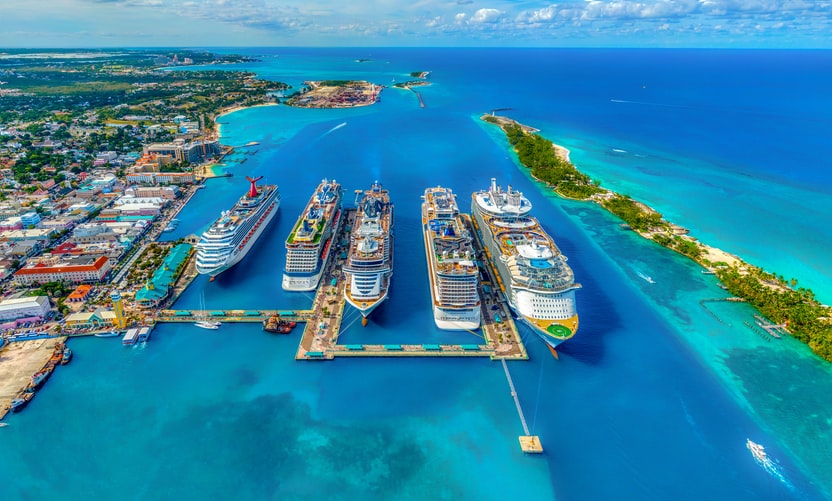 "Returning to the Caribbean after more than a year away is a very significant moment for us," said Celebrity President and CEO Lisa Lutoff-Perlo. "It marks the measured beginning of the end of what has been a uniquely difficult time for all of us. We have been in constant contact with St. Maarten's leadership these past few months to support each other and share learnings and best practices. That we are able to offer people the opportunity to have a safe vacation aboard the revolutionary Celebrity Millennium is incredible, and that we are sailing from the magical island of St. Maarten is very special. I am eternally grateful for the support and collaboration of the government of St. Maarten."
Celebrity will have two other itineraries: one to Aruba, Curaçao and Barbados, and another to Tortola, St. Lucia and Barbados.
Regardless of the decision of the two companies, both assure that they will strictly ensure the safety of all persons on board their vessels, complying with safety protocols. But the question remains: which other shipping lines will defy regulations and follow in the footsteps of Royal Caribbean and Celebrity?