Seatrade Cruise Global Highlights the Upside of the Pandemic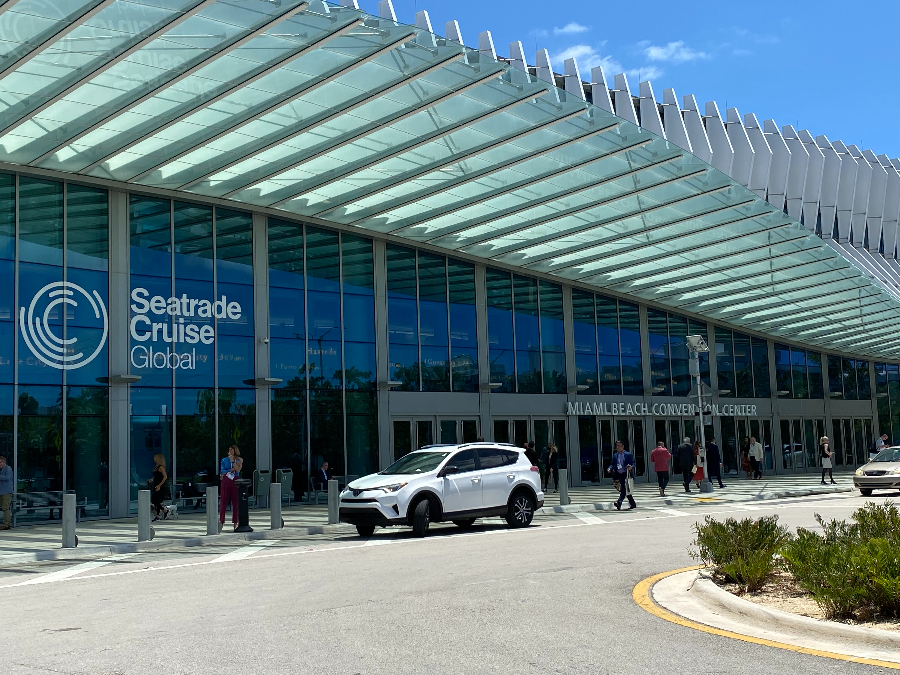 The Seatrade Cruise Global 2022 event came to a close in Miami and one theme has dominated many of the panels and conversations at this year's conference: resilience. And, if the packed conference rooms and trade show floor are any indication, businesses in and supporting the cruise industry have indeed been resilient.
The conference got started on Monday with a "Lessons in Resiliency" session in which representatives from Royal Caribbean Group, the government of Barbados, Port Everglades, and Global Ports Holding Plc. talked about what it meant to be resilient from their different perspectives. Unsurprisingly, all spoke about the importance of collaboration and coming together as key.
"For us to come back, we needed to do whatever we could to support the industry," said Jonathan Daniels, chief executive and port director at Port Everglades.
For the port that means waiving fees so the lines could dock their ships there at a time they had no money coming in. For destinations, like Barbados, it meant allowing cruise lines to offload their crewmembers when no other country in the world would so they could get them home. For cruise lines themselves, it means collaborating on health and safety protocols.
Arnold Donald, president and CEO of Carnival Corp. & plc echoed Liberty. "It brought us all closer together… It's been a challenging time but in a lot of ways the industry got stronger and is positioned really well for the future."
"That is the silver lining of this pandemic," Craighead said. "Our collaborations, our new stronger relationships with law makers at all levels in all regions… stronger relationships with the travel trade and our heightened engagement with every stakeholder that makes up the industry… Through our pandemic response, we showed what we're capable of when we unite as a truly global community."
Consumer interest in cruising has also shown to be resilient. According to executives, passenger volume is expected to return to – or exceed – 2019 levels by the end of next year.
According to research conducted by CLIA, 63% of cruisers or potential cruisers indicated they are "very likely" or "likely" to cruise in the next two years. Sixty-nine percent of survey respondents that have never cruised before said they are open to cruises, exceeding pre-pandemic levels.
Of those most likely to cruise, millennials are the most enthusiastic, with 87% saying they will take a cruise in the next few years, followed by Gen X at 85%.
Source: Travel Market Report