Tropical Storm Isaias to Drench Florida's East Coast Monday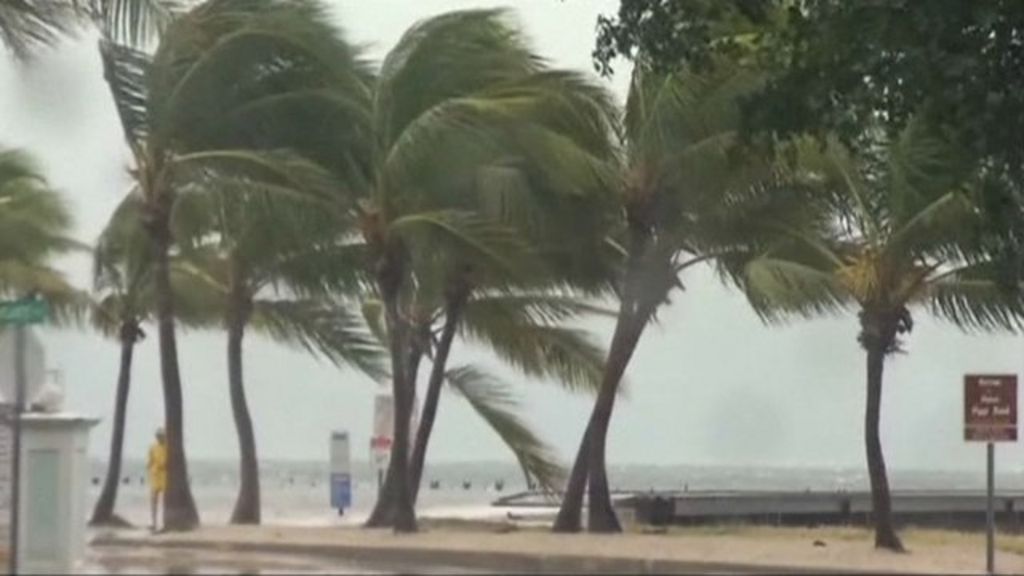 (CNN) - Florida began to feel the effects Sunday of a powerful storm inching in the state's direction, with forecasters warning it could reach hurricane strength by the time it makes expected landfall near the South Carolina-North Carolina border on Tuesday.
Tropical Storm Isaias was located about 65 miles southeast of Cape Canaveral as of 5 p.m. ET Sunday with maximum sustained winds of 70 mph.
The National Hurricane Center issued a hurricane watch Sunday evening for parts of the Carolina coast from north of Charleston, South Carolina, to north of Wilmington, North Carolina. It said hurricane conditions were possible in the area Monday night and early Tuesday.
"Isaias is expected to be near hurricane strength when it reaches the coast of northern South Carolina and southern North Carolina Monday night, and strong tropical storm force winds are likely with hurricane conditions possible in the Hurricane Watch area," it said.
After battering Grand Bahama Island early Sunday, a tropical storm warning was in effect from Sebastian Inlet, Florida, to Ocracoke Inlet -- north of Surf City, North Carolina. A tropical storm watch continues up the coast to Watch Hill, Rhode Island.
The wind and rain seemed to be dying down in Freeport, Bahamas, midday Sunday, but not before giving Sidneka Munroe a scare. Heavy rains brought floodwaters up to 3 feet high, she told CNN, and if the storm had been any stronger or longer, she fears, it would've damaged her and her family's home.
"It was pretty terrifying, not knowing what to expect. The area we live in only started flooding since Dorian (in 2019), so the first sign of sunlight, it was necessary to see how bad the flooding was. This storm brought a lot of rain, for sure."