RIP: The List of Airlines that Buckled Under Covid 19
Cover picture by Mediaquest
The COVID-19 pandemic is far from over yet. It is causing unprecedented hard times in aviation and aircraft have been sent to the desert. 
In the same breath, airport terminals are empty, workers are being sent home. Amid these dire straits, many airlines have not survived and have announced bankruptcy.
The following list, compiled by samchui.com (Aviation & Travel), depicts those airlines that have gone belly up in this ongoing crisis.
South African Airways
The South African Government officially moved to shut down South African Airways on May 1. The move will result in all employees' contracts being terminated; however ex-SAA employees will be given employment priority in a planned new national airline, to replace South African Airways. A new national airline will be formed, with an ideal mix of private and government ownership.
Avianca Holdings
The second-largest carrier in South America, Avianca, voluntarily filed for reorganisation proceedings, under Chapter 11 of the US Bankruptcy Code. The bankruptcy came just days ahead of looming government bond payments. All of the airline's attempts at securing Colombian Government aid have been unsuccessful. The airline has stated that they considered many other possibilities, but the Chapter 11 process was the best path to protect their essential air travel services; services which span not only across Colombia, South and Central America but also across North America and Europe.
Air Mauritius
Last month, Air Mauritius entered into voluntary administration; after not being able to meet their current and future financial obligations, as a direct result of COVID-19 disruptions. Currently, Air Mauritius's fleet is composed of 3 ATR 72-500s, 2 Airbus A319s, 2 A330-200s, 2 A330-900s, 2 A340-300s and 2 A350-900s.
Virgin Australia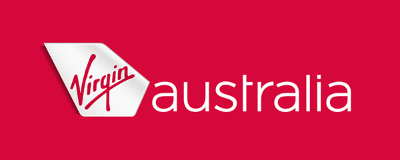 On April 20, Virgin Australia filed for voluntary administration, after nearly 20 years of operation. After requests for government aid were denied, on competitive grounds, Virgin Australia began working with their administrators on options to resurrect the airline, in the middle of the global COVID-19 pandemic. Facing years of operational losses and a total of $5 billion in debt, the sale of assets such as aircraft and a complete restructuring is expected.
Miami Air International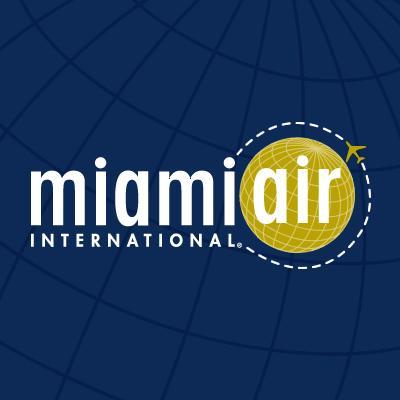 In March Miami Air International filled for Chapter 11, but this last weekend ceased operations after 29 years of air service. The airline informed their staff that they couldn't arrange a viable acquisition or funding. Miami Air had an entire fleet of Boeing 737s configured in a single class, with 168 seats; however they could be reconfigured with various options, including up to 68 First Class seats.
BRA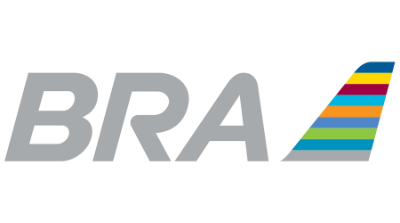 At the beginning of April Swedish Airline BRA (Braathens Regional Airlines) applied for court-administered reorganisation, this should protect the airline from bankruptcy. BRA was created in 2016 in a merger of several smaller Nordic airlines; they have been serving about 20 destinations, mostly in Sweden, and employ around 1,100 people. BRA temporarily discontinued all flights between 6th April and 31th May.
RavnAir
Last month Alaska's largest regional air carrier – RavnAir – filed for bankruptcy, after a decline in passenger revenue due to the COVID-19 pandemic. RavnAir Group lost 90% of their passenger revenue across all three of their airlines, Ravn Air Alaska, PenAir and RavnAir Connect. The airline previously flew passengers, freight and mail to 115 rural Alaska communities.
Flybe
Flybe entered voluntary administration, a practice similar to declaring bankruptcy, on March 5. The British regional airline was already on the brink of collapse before the COVID-19 pandemic. In January, the UK government and Virgin Atlantic tried to save Flybe. Flybe operated 67 regional aircraft, including 54 Dash-8s, 9 Embraer 175s, 2 Embraer 190s, 1 Embraer 195 and 1 ATR72. Operating about 40% of all domestic flights in the UK.
Air Deccan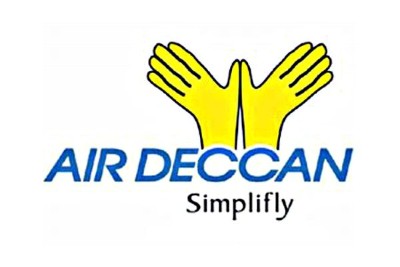 Air Deccan, a small regional airline that was once India's largest low-cost carrier, ceased operations last April. The airline was the first Indian aviation company to go bankrupt due to the pandemic. Air Deccan had a fleet of four 18 seater Beechcraft aircraft, flying on regional routes especially in western India.
Trans States Airlines
St. Louis-based regional carrier Trans States Airlines, that flies routes for United under the United Express brand, ceased operations last month. The airline had planned to shut down by the end of 20220, consolidating their operations with ExpressJet Airlines, but due to the "unforeseen impact of Coronavirus" the airline ceased all operations on 1st April.
United Express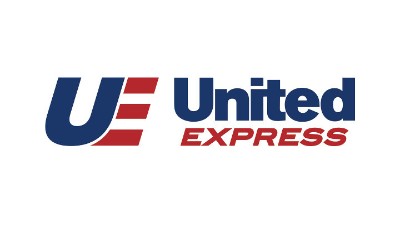 Trans States Airlines flew for nearly 40 years and included partnerships with well-known airlines like Trans World Aviation (TWA). At the time of ceasing operations they had a fleet of 40 Embraer ERJ-145s.
Compass Airlines
Compass Airlines, which flies regional routes for American Airlines as American Eagle and Delta Airlines as Delta Connection, shut down all operations on 7th April. The last revenue flight operated by the airline was American Eagle Flight 6047 from Tulsa, Oklahoma to Los Angeles, California on April 5. Compass is the second Trans States-owned airline to close doors since the beginning of the COVID-19 pandemic.