What New Airlines Popped Up in 2019?
The following list is a compilation of the top airlines that got their engines thrusting in the course of 2019. According to simpleflying.com, several startups spread their wings last year, even though it wasn't a good 12-month period for the aviation industry.
Breeze Aviation / Moxy
Probably the biggest startup news of 2019 in the US has been the new airline from David Neeleman. It was registered in 2019 as Breeze Aviation, and based in Salt Lake City. And with Neeleman's previous success with JetBlue and Brazilian budget airline Azul, expectations are high.
Routes and other plans are still unknown, but in an earlier press release it expressed the aim to "provide flyers with convenient non-stop service from secondary airports." 2020 will likely reveal more about this new venture.
Midwest Express Airlines
Also in the US, another major announcement in 2019 came from Midwest Express Airlines. This new airline will start operations in 2020, based out of Milwaukee Mitchell International Airport and initially serving Cincinnati, Omaha, and Grand Rapids. It does not own aircraft, and flights will be operated by Elite Airways, based at Maine.
This is a re-launch of the once-popular Midwest Express Airlines brand. Also based out of Milwaukee, it operated longer US routes with small regional jets and premium service and interiors. It merged into Frontier Airlines in 2009.
FlyBosnia
May 2019 saw the first international flight of startup airline FlyBosnia, between Sarajevo and Kuwait. FlyBosnia also operates domestic flights between Sarajevo, Banja Luka, and Mostar.
New direct services from Sarajevo will be a key selling point of the privately funded airline. It is also planning expansion including Riyadh, Jeddah, Bahrain, Amman, London, Frankfurt, Rome, and Dublin. It plans to build up to a fleet of eight aircraft (currently all Airbus A319 aircraft) by 2023.
FlyArystan
Kazakhstan's flag carrier, Air Astana, launched a new low-cost startup, to try and take on the growing competition from other low-cost airlines. FlyArystan is the first Kazakstan based low-cost carrier and, according to CEO Peter Foster, the first in Central Asia.
FlyArystan currently serves six domestic destinations with a fleet of four Airbus A320-200 aircraft. They plan to grow this to a fleet of at least 15 by 2022 (according to reporting at aviationtribune.com). The airline recently commenced its first international route to Russia.
Flypop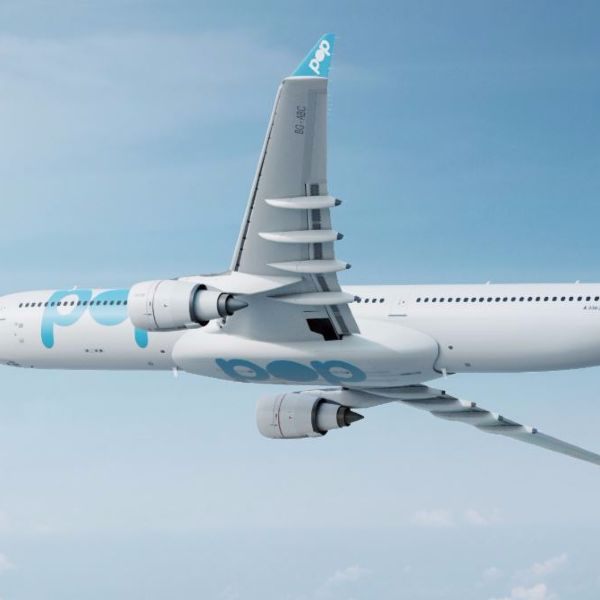 Another announcement in 2019 came from UK startup flypop. It hopes to start service in 2020 to Amritsar and Ahmedabad, from London Stansted. Simple Flying discussed the plans in detail in July 2019 with the airline's CEO Nino Judge.
Flypop plans to take on the tough low-cost market with a focussed offering. It will target the market of people visiting friends and relatives, with an all-economy service offering fares as low as £350. It will also incorporate initiatives such as mandatory carbon offsetting, and donations for UK and India based charities.
Starlux
One of the most exciting airlines starting up in 2019 is Taiwan based Starlux. This is a much-awaited addition to Taiwan's two dominant airlines – EVA and China Airlines.
Starlux is based in Taipei and is founded by the former chairman of EVA, Chang Kuo-Wei. He sees potential in offering a high-end, luxury focus airline using Taipei as a hub for further travel. He sees Starlux as the "Emirates of Asia." High ambitions – but it is already on the way with a strong initial fleet order. Starlux has orders for 10 Airbus A321neo aircraft and 17 Airbus A350XWB aircraft.
Its first destinations, to start in January 2020 but with tickets already on sale, will be Macau, Penang, and Danang. Long haul operations are planned to Singapore, then Australia, Europe, and the United States.
Love2Fly
An interesting startup we saw in 2019 was Penang based Love2Fly. There has been little publicity or details made available for this, but it has recently taken delivery of its first Boeing 737-800 aircraft and is trying to secure its Air Operator's certificate. Read more about this in our analysis article here. With the dominance of low-cost airline AirAsia in the region, this is certainly one to watch.
ZIPAIR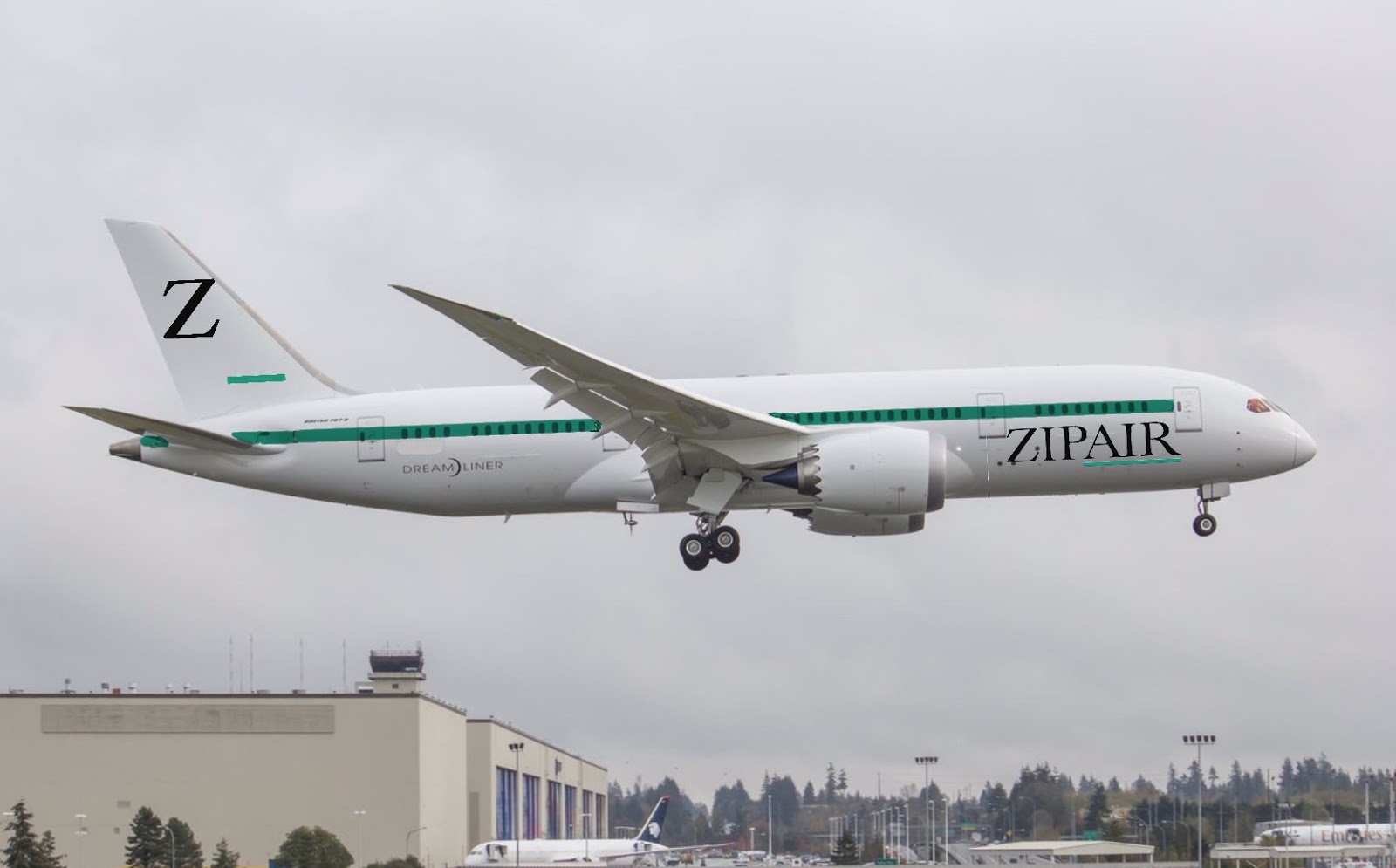 Japan Airlines launched a wholly-owned low-cost carrier in February 2019. ZIPAIR will be based at Tokyo Narita Aiport and will start flying in May 2020 – in time for the Tokyo Summer Olympics. Initial routes will be to Seoul and Bangkok, but it has plans to start serving West Coast US destinations from 2021.
ZIPAIR will initially operate four Boeing 787-8 aircraft (two from parent JAL and two more on order). It has recently revealed the cabin layout for these – with a nine across economy cabin (up from eight with JAL) and a new 1-2-1 herringbone configuration business class.
Air Premia
Another new Asian airline for 2019 is South Korea based Air Premia. It has been launched by former Jeju Air president Kim Jong-Cheol. It is pitched as a low-cost carrier, operating medium to long haul routes (these are planned to include Los Angeles, San Jose, Honolulu, Vancouver, and Munich). Air Premia plans to operate the Boeing 787-9 aircraft, with three leased aircraft due to enter service in 2020.
Two other low-cost airlines in South Korea also received new operating licenses in 2019 – Aero K and Gangwon. The low-cost market there is starting to get crowded (with six airlines already flying), and these new airlines have restricted bases of operation. Air Premia will be based at the main Seoul Incheon Airport, Aero K will take Cheongju Airport and Fly Gangwon will be based at Yangyang Airport.
Uganda Airlines
One of the most significant new operations in Africa in 2019 was Uganda Airlines. Registered in 2018, it started flying in August 2019 after taking delivery of two Bombardier CRJ900 aircraft.
It is of course not entirely new! Uganda Airlines was the national carrier of Uganda from 1977 to 2001, which closed after a failed privatization attempt. This relaunch is funded by the government, with additional loans from regional banks.
The initial route flown was from Entebbe to Nairobi. Longer flights are planned after the airline takes delivery (possibility in 2020) of two Airbus A330-800 aircraft.