Day of Canada Held at FIHAV 2015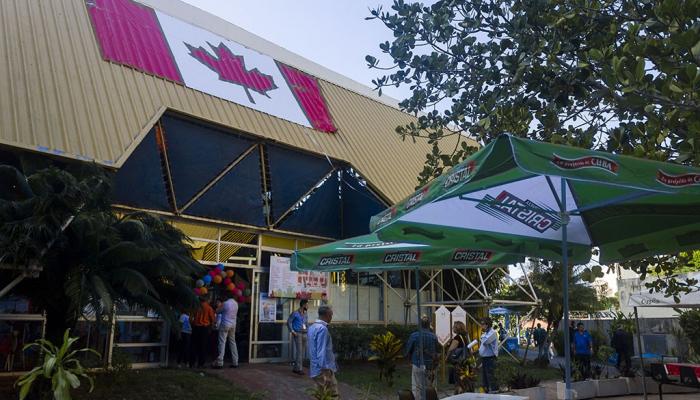 The Day of Canada was held on November 3rd with Cuba's Minister of Tourism, Mr. Manuel Marrero; Quebec's Ministry of Foreign Relations, Mrs. Christine St-Pierre, and the Canadian Ambassador to Cuba, Mr. Yves Gagnon, in attendance. Canada's pavilion harbors 80 companies, some of which are already established in Cuba and there are others that have specially come for the fair.
"This is going to be a great opportunity to strengthen both trade relations and investment interests between Cuba and Canada. In 2014, operations between both countries peaked a billion Canadian dollars, a 100 percent increase when compared to the previous year. With this trade volume, Canada climbed from the fifth to the fourth position among our main trade partners", Minister Marrero said.
"Through August 2015, trade operations with Canada went 4.2 percent up according to the same period in 2014, thus making Canada our fourth trade partner, only surpassed by Venezuela, China and Spain."
On the other hand, Mrs. Christine St-Pierre pointed out that she's Quebec's first Ministry of Foreign Relations to officially visit Cuba. The Minister described FIHAV as the most important trades and multi-sectorial fair of the country, with great international scope.
"Canadian companies have been in Cuba since 1998 and there are many more now. I'm proud of being here with you and I call on you to strengthen our economic and trade relations," she underlined.
"I know that the Minister will soon visit our country and I'll be honored to welcome him in Quebec. I wish you the very best in your business sessions. Long live Cuba and Canada."