Demand on the Rise for IMEX America 2016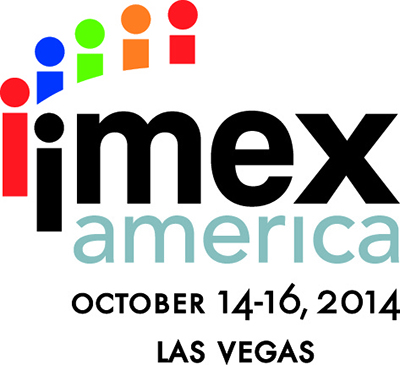 Strong demand for space from first time and established exhibitors is characterizing IMEX America 2016 which returns to the Sands Expo and Convention Center at The Venetian| The Palazzo in Las Vegas from 18 to 20 October 2016.
Several organizations have already booked to exhibit for the first time, whilst many established exhibitors have invested in larger booths. Among the new booths will be Munich, Bulova Corporation, Reno-Sparks CVB, LEO Events, Luxury Brands, Hunt & Palmer Air Charter and World Experts DMC.
Well-known names taking extra space include Nashville and NYC & Company – both of whom have doubled their stand size – El Salvador, Monaco, San Francisco, San Diego, Texas, Memphis, St Petersburg / Clearwater, Carnival Cruises, Ritz-Carlton, Preferred Hotel Group, Hyatt Hotels and Evenium – Event Planning technology.
Carina Bauer, CEO of the IMEX Group commented: "IMEX America 2016 is already shaping up to be another strong year with extremely high demand for space from industry suppliers.
Hosted Buyer registration opens on June 6 and we know that our intermediaries already have strong interest from buyers across the US and around the world. This year, in line with the improvements we made at IMEX in Frankfurt, we will be ensuring that flexibility is at the heart of the program."
Smart Monday, powered by MPI, will again provide a day full of free learning experiences, including keynotes and professional development events including Association Focus and the third PCMA Business School.
Certification Programs including IAEE's CEM program, the Site CIS and MPI's Healthcare Certification will also be offered during the day. New this year, IMEX's Executive Meetings Forum – exclusively for the most senior corporate executives – will move to Monday to give them more time to learn with their peers and develop connections.
Education during the show will again be a major focus, with themes and sessions to be announced over the coming months.
IMEX America is also renowned for vast array of networking opportunities with popular co-located events like the CEIR Golf Classic, Site Nite North America, the CIC Hall of Leaders and Pacesetters Awards and MPI Foundation Rendezvous all taking place throughout the week.
Carina Bauer concluded by adding "IMEX America will once again provide an unrivalled opportunity for buyers and suppliers to come together to do business, develop personally and professionally and to make connections. The coming together of the industry from across the world together with the numerous co-located partner events makes IMEX America a very special and packed week of industry activities."