Montego Bay Yacht Club Fetes German Travel Agents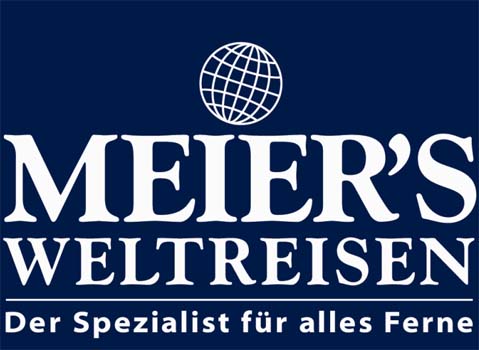 Under a starry sky, with lights twinkling in the faraway hills and the calm waters of the Montego Bay Yacht Club, the balmy Jamaican breeze caressed 100 German travels agents who were  hosted in Jamaica by German tour operator Meier's Weltreisen.
The group of agents on the island for a mega familiarization trip arrived here last Wednesday, weeks in advance of the upcoming winter tourist season. They were feted by Meier's, the Jamaica Tourist Board, local and overseas tourism stakeholders on Monday, December 3 at the welcome reception at the Montego Bay Yacht Club.
For many of the agents, this was their first experience of Destination Jamaica's vibrant tourism industry and warm hospitality.
After a brief walk from the ultra-swanky Secrets Resorts and Spa, Montego Bay, where they are staying for two nights, they were welcomed with delightful hors d'oeuvres and a vast array of liquor and other drinks.
Greeting them on arrival, Jamaica's director of tourism, John Lynch, said the country was appreciative of the work the agents continue to do.
"The significant portion of our visitors come to us through agents like you. You are key partners, and an experience such as this exposes you to the product directly, making easier it for you to sell the destination. Especially in these challenging times, it's reassuring to have partners like you in the marketplace."
Christian Meuter, Jamaica Tourist Board's (JTB) German marketing representative concurred. "It's important for the travel agencies to know their destinations, to know what they are selling. If you are trying to sell a destination that you have only read about in catalogues it's very hard, but if you have seen it, especially Jamaica, get to know the people, the Jamaican culture, the Jamaican way, it should be very easy of them to convince people to come to Jamaica," Meuter stated.
Meier's destination managers and long-standing Jamaican partners, Caribic Vacations' Oliver Townsend,  described the evening as, "Lovely,  and as you can see from the atmosphere everyone is having a good time and in to it. All six groups, all seem like they have had six different experiences here."
Cipriano David of Tui Travel Agency, too, thought that the evening was "fantastic" because of "the atmosphere, and the meal". He enjoyed the dancing, and said, "When I am back in Germany I only want to say Grand Palladium … because it's beautiful and the best hotel in Jamaica."
David visited many places of interest on the island, but the most memorable he said was Appleton Estates in St Elizabeth for obvious reasons. "I love rum," he declared.
His utterance about Grand Palladium might have flattered Ihno Kingma Baig, commercial director of Palladium Hotel Group, who noted, "David loves our property because of the style of the property. It has a colonial villa style. It has a lot of space, so you are in contact with nature", said Baig.
After a sumptuous buffet dinner, and much meeting and greeting, it was party time and the grounds of the yacht club took on a festive air as guests and hosts moved to the pulsating rhythms of dancehall, reggae and calypso music. "It was a really fine, nice dinner," Martina Beeken, Meier's Caribbean divisional director, concluded.